Send a message to Kent Electrics
This contact form has been disabled.
NEED TO CONTACT US?
If you've got any questions or queries, you can send a message to us using the form opposite.
We're always happy to hear from you, and will endeavour to respond to all submissions as quickly as possible.
Alternatively, you can call us directly on 01634 316279 or E-mail us at james@kentelectrics.com
Service That You Can Trust
We pride ourselves on being able to offer a reliable service, competitive quotations and flexible working arrangements.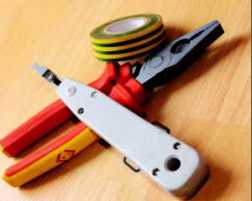 Call us NOW on 01634 316279 or fill in the enquiry form below to request a quote.